COVID RESOURCES: Practical Resources to Support Remote Workers During the COVID-19 Pandemic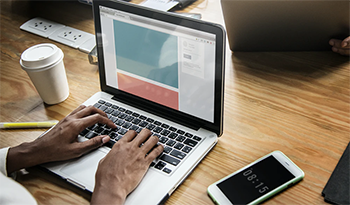 If you're struggling with your remote work routine, know that you're not the only one. Millions of Americans are discovering the ups and downs that can come with telecommuting. While being able to work in your pajamas may sound appealing at first, you may soon discover this doesn't always help your productivity. So if you're trying to find some balance in your remote work routine, this list of resources may come in handy.
Tips for Adjusting to a Remote Work Routine
Help for Creating a Functional Home Workspace
Resources for Successfully Working With Teams
Tools for Staying Productive With Others at Home
Resources for Reducing Stress When Working From Home
Working from home isn't always as simple as setting up a comfy workspace on your couch. Working from home may be the new normal for a while, but you can still be productive and happy when you need to work remotely.
Photo Credit: Rawpixel